Autumn Midweek Getaway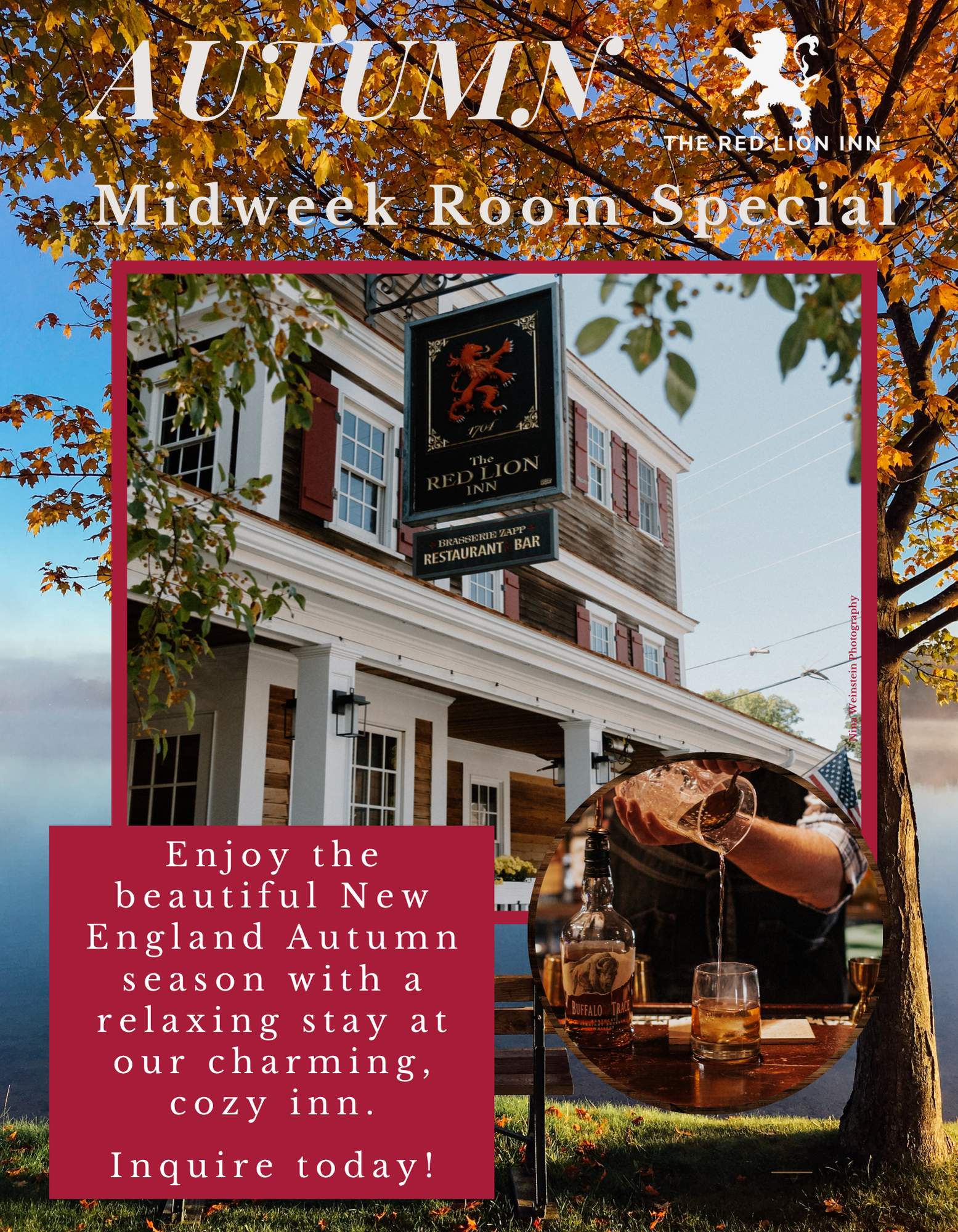 Switch up your weekly routine with a midweek getaway this Autumn!
 Come join us at the Red Lion Inn for a relaxing stay at our charming, cozy inn as we get ready to welcome the beautiful New England autumn season. Receive a $50 gift card to our on-site Tavern restaurant when you book a king large. Receive a breakfast box with every stay.
Things To Do Around The Area
~ Enjoy a coastal scenic drive down Jerusalem Rd
~ Visit the Minot Lighthouse in Scituate
~ Hike a trail at Whitney and Thayer Woods
~ Visit Weir River Farm and Turkey Hill in Hingham
~ Go apple picking at a local orchard
~ Enjoy Boston skyline views on a stroll around World's End in Hingham
~ Shop local boutiques in Cohasset Village
~ Take a drive to Plymouth, the nation's birthplace – 23 mi/ 30 min
~ Take the ferry from Hingham Shipyard to Boston and spend a day exploring the city
PLEASE CALL 781.383.1704 TO BOOK YOUR STAY >